ENKEV Group celebrated 20 years of ENKEV Polska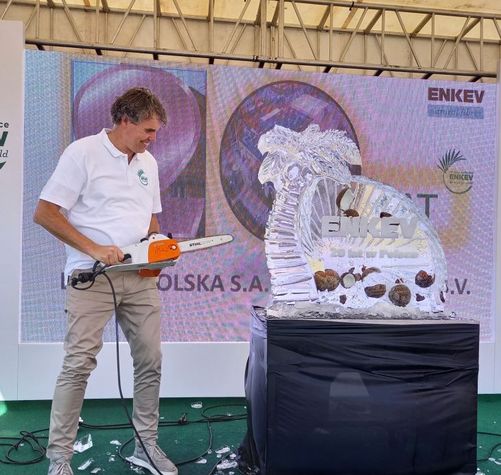 Here at Enkev Group, we value every member of our team, therefore, a 20-year anniversary of Enkev Polska in the Group is something we take at heart. On the occasion, a celebration has been organized in Lodz, Poland last week. The event was attended by the whole team of Enkev Poland, as well as by Marc Dokter and John Van Den Hout from Enkev Group BV in Volendam, the Netherlands. The mood was definitely festy.
The direct reason for the celebration was that Enkev Polska is now 20 years part of the Enkev group. But a good second reason for celebration was that we wanted to organize something for our employees to socialize after having spent so much time in lockdowns. At the party there were performances of the three tenors, a magician played his tricks, and an ice sculpture was sculpted. Who would have thought Marc was so good in arts and crafts? But shall we start from the very beginning? How did it all begin? It seems as if it was only yesterday, instead 20 years have passed since the day Enkev Group embraced Enkev Polska.
Over the years we've gone through a major restructuring and expansion, moving to a new location, modernizing the machinery, and acquiring new knowledge. We are happy to have such a solid member in our group, congratulations Enkev Polska and wish all of us a prosperous future.